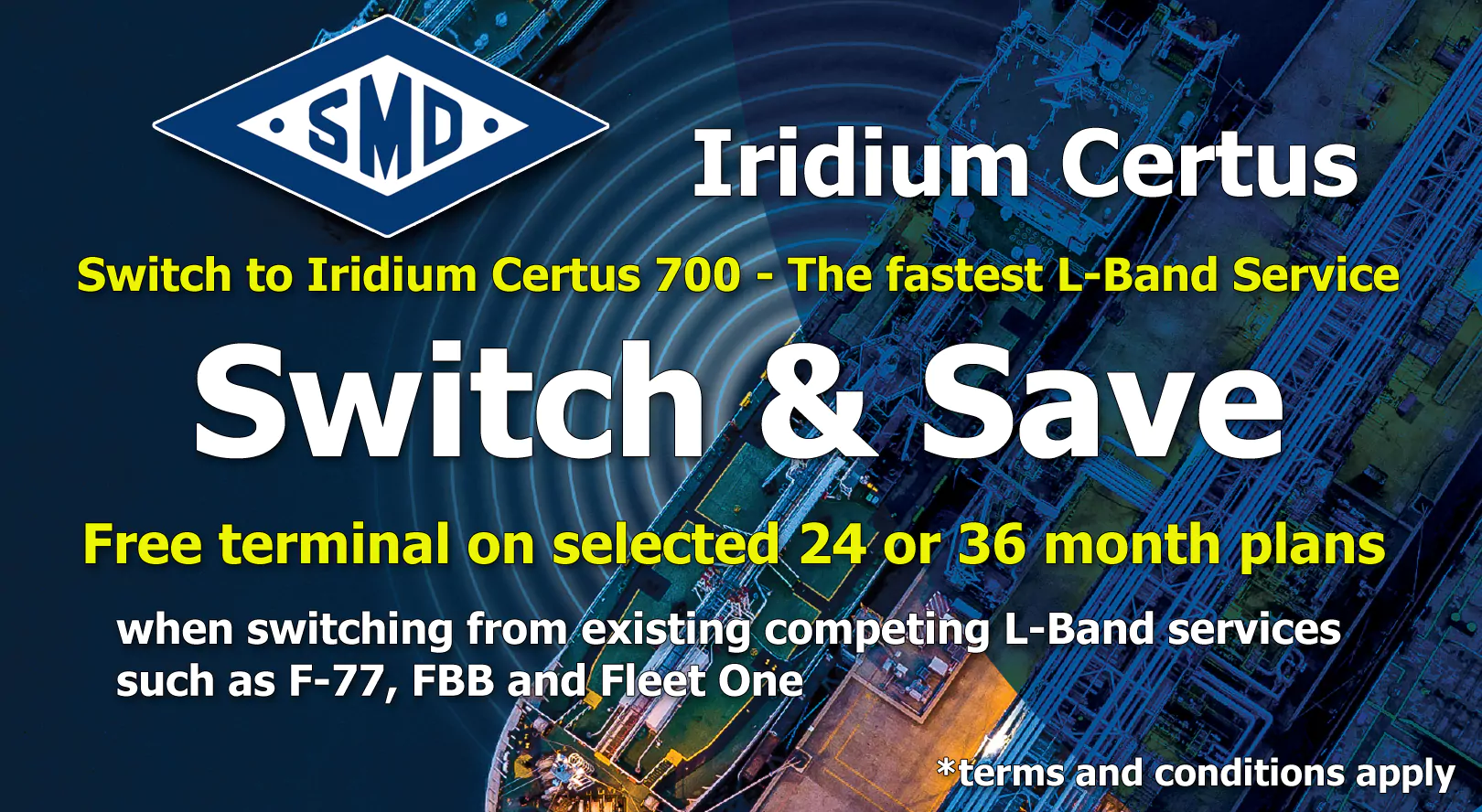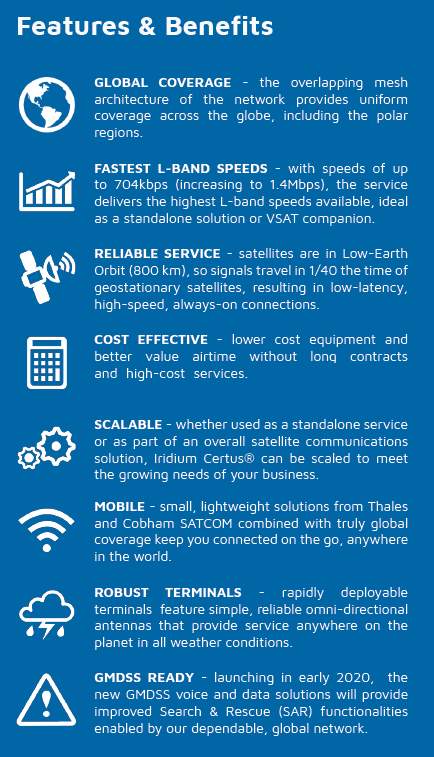 Do you want to reduce your CAPEX expenditure? Have you planned for F77 end of life Dec 2020? Then this solution is ideal for you!
For decades, the maritime industry lacked truly global coverage and had only one real choice for L-Band connectivity at sea.
With the introduction of Iridium Certus®, a cutting-edge alternative has arrived. Iridium Certus®, a mobile broadband capability offered by SMD, delivers the most reliable service, combined with the highest L-band speeds, to any place on earth – finally offering a real choice and superior connectivity alternative regardless of location, terrain or weather.
Offering a high-performing, competitively priced solution that features state-of-the-art technology, Iridium Certus® is designed to meet the needs of the 'connected ship.' Operating on small form factor terminals with solid-state, active-array antennas, the service enables more efficient business operations, cost-effective crew welfare solutions and safety communications, while providing a pole-to-pole, truly global grid for Internet of Things (IoT) applications.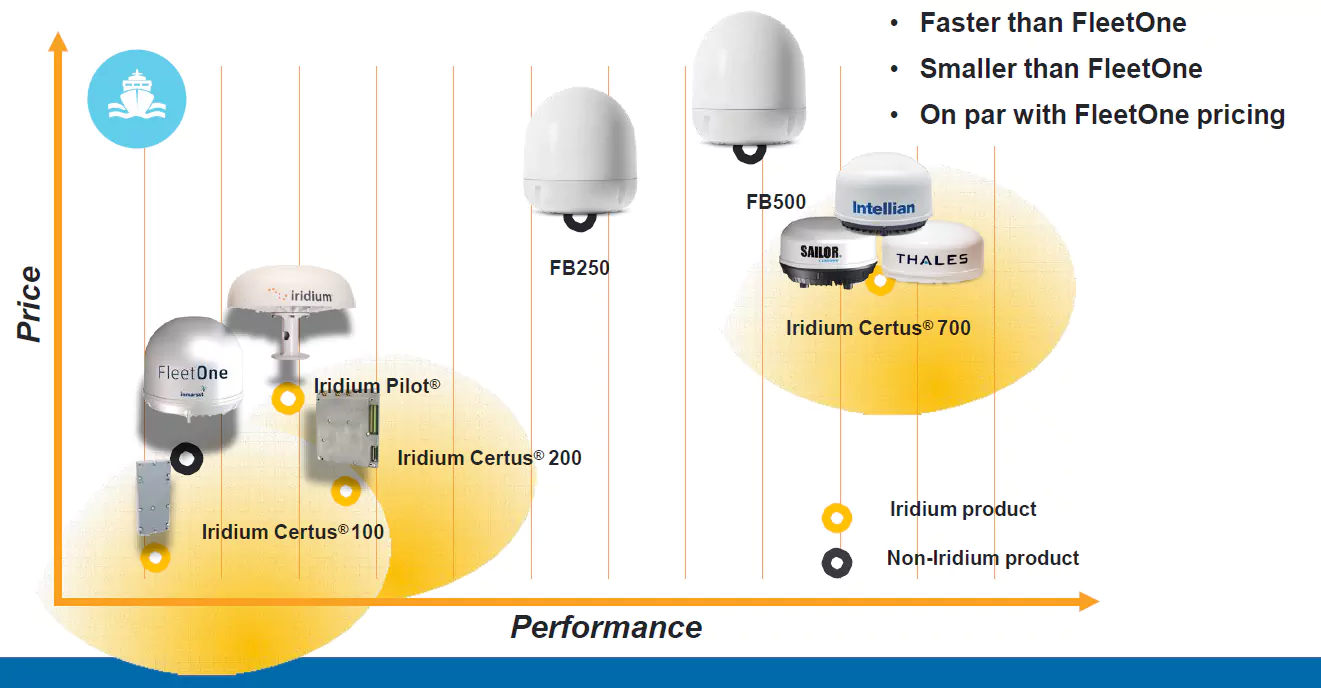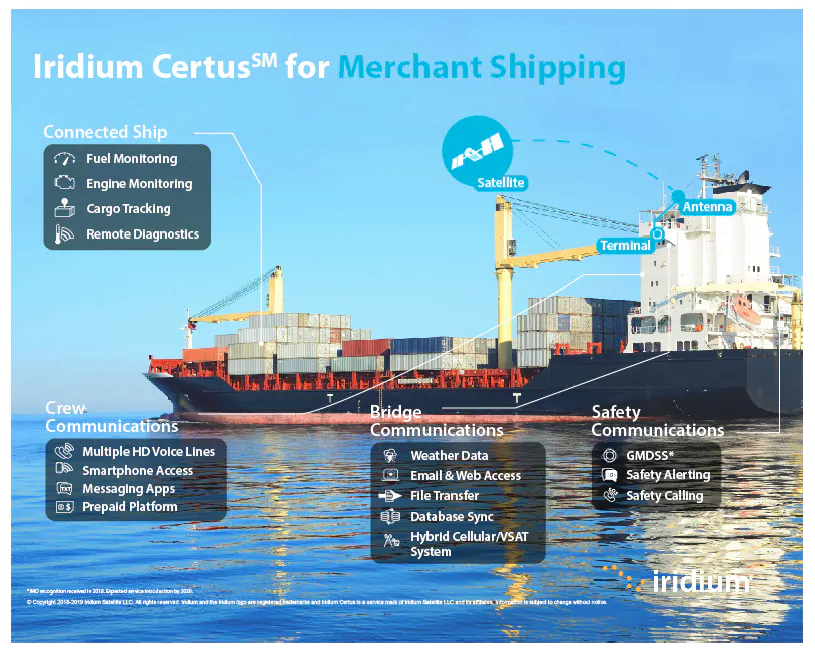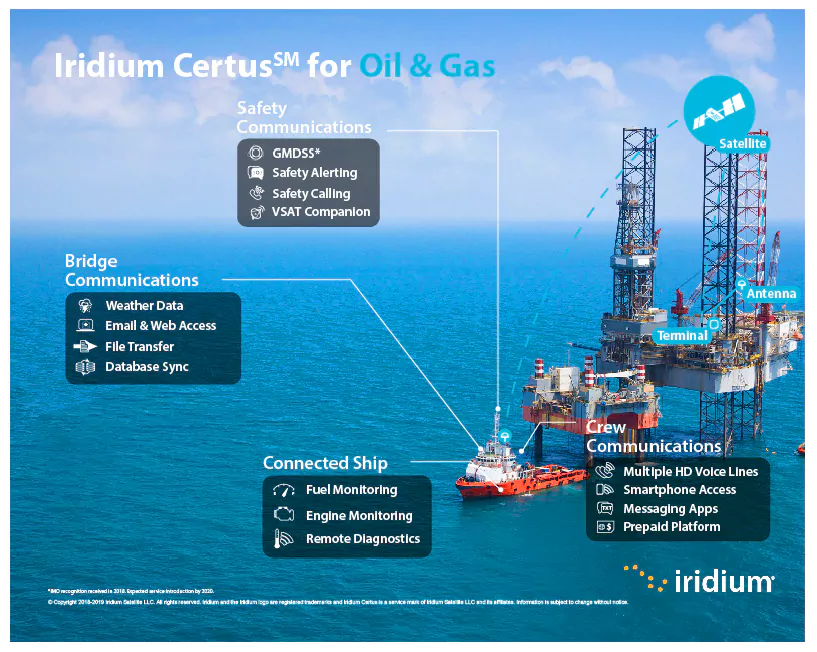 Would you like to find out more about how to switch and save?